about us
We're here for modern consumers who expect better
At WØRKS, we simplify the process of choosing better.
Bringing together the best of science and nature, WØRKS products are engineered for performance and formulated with biocompatible ingredients that reset, uplift and balance the body and mind.
From sourcing certified organic raw materials and adhering to a strict sustainability protocol, to housing our formulations in plastic-free packaging and creating products that deliver unparalleled sensory experiences, we're committed to better.
Better skin health, better mood and mindset, and better environmental impact. So you can focus on what matters most: your own wellbeing.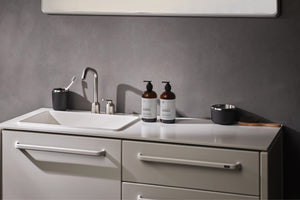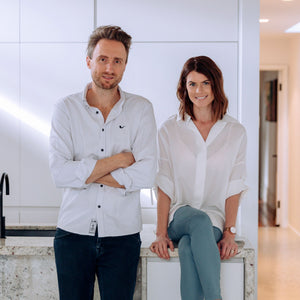 nice to meet you
A message from the founders
"While travelling around Scandinavia in 2017 we became inspired by the pillars of Nordic living: slowing down, living sustainably, prioritising self-care, and creating balance in all aspects of life.
With clean living in mind, we returned to Australia and founded WØRKS with the mission to bring to life skin health formulations that connect, uplift and balance physical, mental and emotional wellbeing.
With sustainability and product integrity at the fore, we source the best organic raw materials and blend them with plant extracts and botanicals that have a proven record of efficacy, performance and safety. We hope you enjoy the WØRKS experience."
Christoffer and Suze, WØRKS Founders
what's in a name?
Why WØRKS?
The name WØRKS comes from the word 'workshop' for its dual meanings: an establishment dedicated to craftsmanship and manufacture, and a coming together of minds to discuss and build new ideas.
Simply, WØRKS is a space of creativity and innovation.
As a nod to co-founder Christoffer's Danish heritage, the inclusion of the Danish character Ø - the nation's symbol for certified organic - speaks to our commitment to organic formulation.